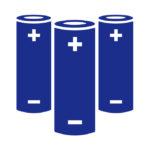 LITHIUM THIONYL
CHLORIDE BATTERIES
LiSOCl2 battery pack manufacturer and stockist
Lithium Thionyl Chloride batteries are a type of primary lithium metal battery manufactured predominantly in a cylindrical format. Available in both bobbin and spirally wound constructions, bobbin type constructions are used mainly in low rate applications whereas spirally wound cells are designed for higher rate applications, up to 2 A. 
Our team of experts is available to support your company by providing a design that suits your application. We are able to advise and help you define the correct technology and choose the most suitable cells. We have been assembling custom battery packs with Lithium Thionyl Chloride 3.6V cells for over 30 years for a wide range of applications and industries. We have partnered with leading Lithium Thionyl Chloride battery manufacturers such as Saft, Tadiran and Engineered Power. 
Official Saft assembler and stockist, we are renowned in Europe for our long standing partnership with Saft. Not only is our UK manufacturing site the only approved pack assembler for Saft MP cells, we also assemble battery packs with Saft cells on a daily basis. We have the highest stock availability of cells and can manufacture packs in a very short lead time.
As a European specialist of Primary Lithium battery packs for many years, it was only natural to extend our offer to Tadiran cells. We offer the highest quality of battery packs designed and manufactured with Tadiran cells, notably Lithium-Thionyl Chloride cells for high pulse and extended temperature requirements. Tadiran cells are available from stock.
We have partnered with
Engineered Power
(Lithium Sulphuryl Chloride) to design and manufacture a wide range of battery packs for use in the
 oil and gas industry
. All of our battery packs are designed and engineered to withstand the high temperatures, shocks and vibrations associated with Oil and Gas applications.
NX™ LITHIUM THIONYL CHLORIDE BATTERIES
Our own brand NX™ Lithium Thionyl Chloride batteries provide high energy density, long life, high pulse capability, high nominal voltage as well an excellent temperature range. The range offers bobbin and spiral internal constructions and has been carefully designed and selected to deal with all applications.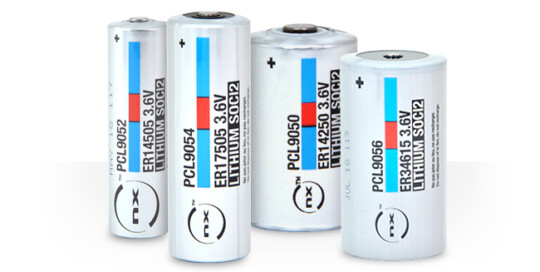 Max. pulse discharge current

Operating temperature range
Advantages of Lithium Thionyl Chloride batteries:
LITHIUM THIONYL CHLORIDE APPLICATIONS