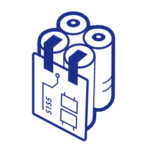 CUSTOM BATTERY PACKS
Custom battery pack manufacturer for more than 30 years
CUSTOM BATTERY PACK DESIGN AND MANUFACTURE
Enix Power Solutions has been designing and manufacturing custom battery packs for a wide range of industries for more than 30 years. Whether you need a rechargeable or primary, simple or complex solution, our team of in-house engineers will work with you to identify the best battery technology to ensure that the battery pack is physically and electrically suitable, with appropriate safety and electronic circuits.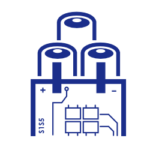 We are specialised in all primary and rechargeable chemistries, from Alkaline, Lithium-Thionyl Chloride and Lithium Manganese Dioxide to Nickel Metal Hybride, Lithium-Ion, Lithium Iron Phosphate, Lithium Polymer and Lead Acid.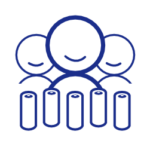 Over the years we have built long-standing partnerships with world leading battery manufacturers including Saft, Tadiran, Procell, Panasonic and many others to provide the best quality of batteries to our customers. We are proud to be official Saft and Tadiran battery pack assemblers.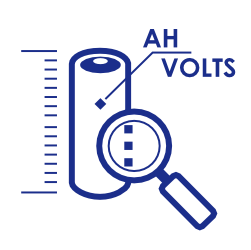 DEDICATED TEAM OF SPECIALISTS
Our technical sales teams are present in the UK (Solihull, West Midlands), France (Grenoble, Isère) and Spain (Barcelona, Catalonia), to assist with your project from the technical specification stage right through to the manufacturing of the custom battery pack.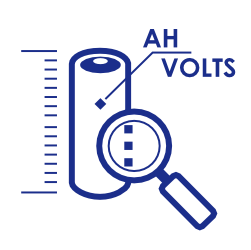 Once we have identified your specific requirements, we can advise you on the best choice of technology in terms of performance and cost effectiveness.
Based on your technical specifications, which can either be drawn up by our specialists or provided by your internal team, we can begin structuring our design process for your bespoke battery pack. We will carry out a design review and look at space constraints, run time expectations, power consumption and environmental considerations. 
Once we understand exactly what the battery is expected to do, we will begin creating innovative solutions and a proposal document for your battery pack. Involved at all stages, you can shape the product with our dedicated engineers and have full awareness of development whilst relying on us to deliver against an agreed timeline.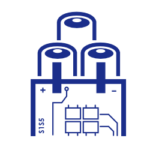 PROTOTYPE / PRE-PRODUCTION
A prototype is created and tested in the lab with your equipment in order to evaluate pack performance and technical constraints before moving on to pre-production.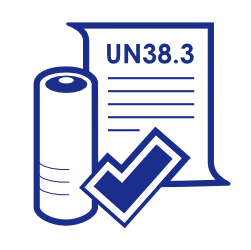 Our team will work with you to define the battery certifications required for your activity. From UN38.3 transport approval to UL approved battery packs for the US market, we have the capability and expertise to get your custom battery packs certified.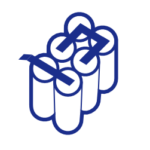 We currently have several production sites adapted to different requirements. Depending on the technology, quantity required, allocated budget, timescale and other requirements, we will find the production site most adapted to your project. Each year we assemble millions of primary and rechargeable batteries.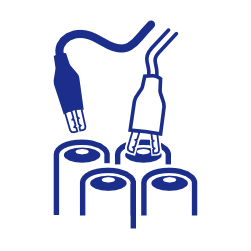 Using a combination of off-the-shelf and bespoke in-house test equipment, cells and battery packs are tested before leaving our manufacturers in order to ensure correct operation and condition cells so that they operate to their full capability from the first use.
We offer the possibility to carry out more advanced battery tests than those described by manufacturers in their technical documentation. All certifications (UN, UL, IEC, etc.) are carried out in accredited partner labs. For very specific designs, we can perform pre-tests to ensure that the product will pass certification tests on the day.
Our ISO 9001 certification demonstrates our ability to consistently provide products and services to meet high quality standards and regulatory requirements.
CUSTOM BATTERY PACK ENQUIRY
Advantages of using Enix Power Solutions for your applications:
Speak to a member of our OEM specialist team about your custom battery pack requirements