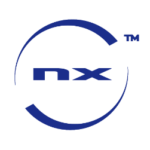 OUR COMPANY
Power solution experts for more than 30 years
Enix Power Solutions is a division of the international group of companies known as UPERGY. Specialised in the area of portable energy with more than 30 years of experience, we are able to assist with the most innovative industrial projects. Over the years we have become experts in the medical, oil and gas, engineering and mobility sectors amongst others.
The sophistication of our customers' products has led us over time to structure ourselves in a way which allows us to be able to meet their needs. The original equipment (OEM) department broadens our pool of knowledge and further complements our existing expertise. As such, our partners have professional profiles and backgrounds that enable us to offer comprehensive technical and economical solutions.
Our staff is made up of engineers, technicians and sales engineers specialised in electronics, electrical engineering, as well as in mechanical engineering. Some of them have acquired solid professional experience in world-famous companies such as Sanyo, Varta and Ultralife.
UPERGY has been listed on the EURONEXT stock exchange since 2007, and its turnover for 2021 reached 44.5 million euros. The group currently employs 288 employees at 23 sites around the world, spread over 8 countries.
ISO 9001 and 14001 certified, quality is key to our values and strategy. We are also ISO 13485 certified for the design, maufacture, sale and distriution of batteries for medical devices. Find out more about our quality management system and environmental commitments here. 
DISCOVER OUR PRODUCTS & SERVICES
Advantages of using Enix Power Solutions for your applications:
Speak to a member of our OEM specialist team