Maxell Europe Ltd. is part of Hitachi Maxell, Ltd. Japan. Founded in 1960, Maxell now have over 50 years of experience in manufacturing batteries and media storage products. Their headquarters are based in Maidenhead and this office supports all their other offices and distributors in Europe. Maxell sell a large range of batteries including Maxell Super Alkaline, Lithium-Ion Rechargeable Prismatic, Cylindrical Button Cells, Heat Resistant Button Cells and Silver Oxide Button Cells.
We use many Maxell coin cells in our custom battery packs. These are frequently put together in a stack formation and are used in applications where a smaller footprint is required. Coin cells have a lower capacity which is ideal when working with applications with a lower drain rate.
Maxell batteries are used in a wide range of applications such as Control & Instrumentation, Calculators, Remote Controls and Key Fobs.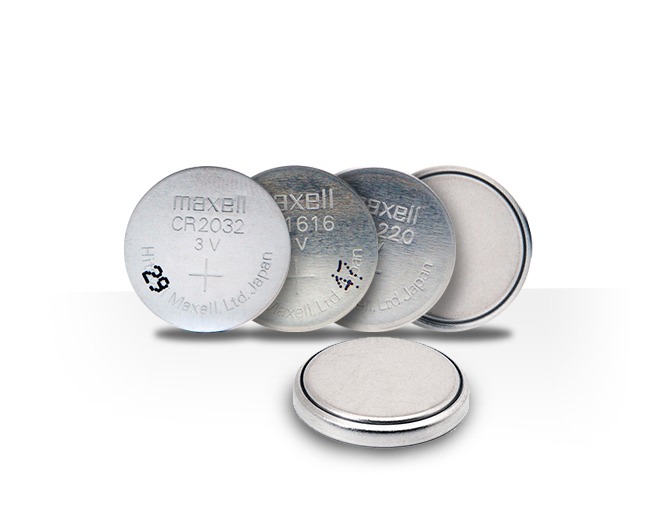 Advantages of Maxell batteries: